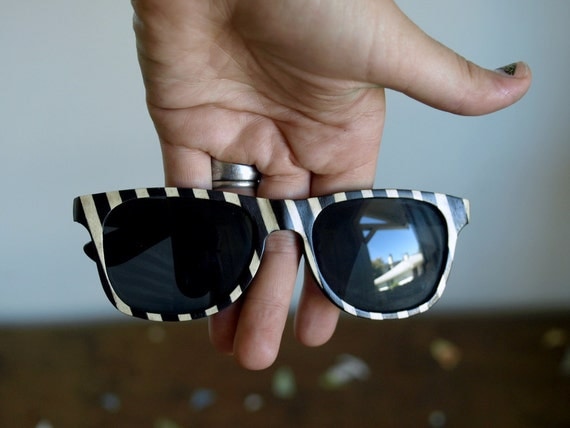 I jumped on the blogger train and ordered up some sunnies from Tumbleweeds. I.Love.Them. Is it weird that my favorite part is that they smell like wood? Actually, that's not my favorite part. My favorite part is the customer service that came with my purchase.
First things first- When I jumped onto their Etsy page I didn't see the heart shaped style I was looking for- I emailed them and they had them posted within an hour! They shipped way faster than I expected and when I devastatingly broke them a mere 2 days into having them they shipped a replacement pair that day. Can you believe that? They kept in tight contact and checked multiple times to make sure everything was squared away. Super sweet folks, without a doubt, and a quality product no less!
Oh, and they donate $1 for every order to the Save the Manatee Club, Florida- what's not to love about that?!
I purchased the Lolita patchwork pair and I get compliments on them literally every time I wear them. If these don't strike your fancy, head over to their shop and check out a bajillion other awesome options!